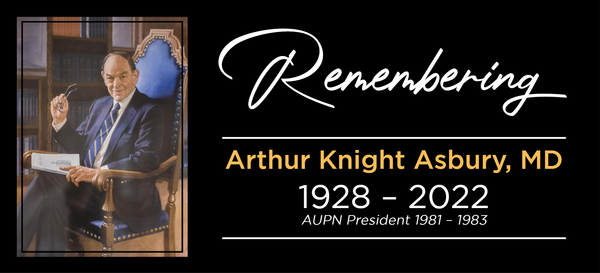 Remembering Arthur Knight Asbury
Arthur Knight Asbury, MD, a pioneer of clinical and experimental peripheral nerve research, died on October 19, 2022 of prostate cancer and dementia at age 93. He was the Van Meter Professor of Neurology Emeritus at the University of Pennsylvania Perelman School of Medicine, and had previously served as Neurology department chair and Interim Dean and Executive Vice President of the University of Pennsylvania Medical System. He was a past President of the American Neurological Association, the Association of University Professors of Neurology (1981-82), the Philadelphia Neurological Society, and the College of Physicians of Philadelphia. He was also Vice President of the World Federation of Neurology and received its Lifetime Achievement Award for his work in neuromuscular disease. He was elected to the National Academy of Medicine and the Royal College of Physicians. During his more than 60-year neurology career, Dr. Asbury became internationally recognized for his expertise on Guillain-Barré Syndrome (GBS), diabetic neuropathy and other peripheral nerve disorders. He received numerous teaching awards, and in 2004 the Medical School established the annual Outstanding Faculty Mentoring award in his name. He was born in Cincinnati, Ohio on November 22, 1928, to two physicians, and his brother was an ophthalmic surgeon; all three were on the faculty at the University of Cincinnati.
As a boy, Dr. Asbury spent summers working at Forest Retreat, the family's thoroughbred racing horse farm, which included a log cabin built by Daniel Boone in 1792. Asbury graduated from Phillips Academy Andover and then from the University of Kentucky in 1951, then served two years of active duty in the U.S. Army Reserve during the Korean War. Upon discharge, he attended the University of Cincinnati School of Medicine, and graduated first in his class in 1958. He was the first UC Medical school graduate admitted to the medical internship program at Massachusetts General Hospital.
He is survived by his wife of 42 years, Dr. Carolyn H. Asbury, 3 children from a prior marriage, two grandchildren and 3 great-grandchildren. Asbury and his wife established the Arthur Knight Asbury MD Professorship in 2019, now held by Frances E. Jensen, MD. The family asks that anyone who wishes to donate in Dr. Asbury's memory contribute to either the GBS-CIDP Foundation International or the University of Pennsylvania Medical Hospice Service.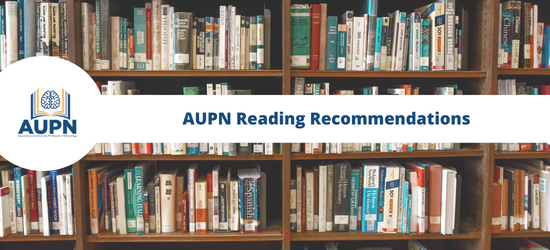 Seeking Recommended Readings
The Media Engagement Committee is reorganizing and revising the Recommended Readings section of the AUPN website to make it more user-friendly. The committee is seeking your input for additional readings that will help both new and experienced chairs navigate the many challenges they face as chairs. These can be books, articles, papers, blogs, etc. If you have particular texts or papers you have found useful that should be included in our recommended reading, please submit them here by Saturday, December 3rd.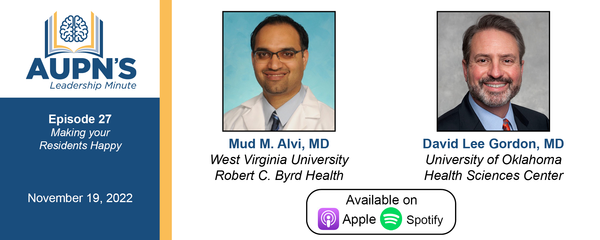 Leadership Minute
The new AUPN Leadership Minute for November provides useful advice for both chairs and residency program directors: "Making Your Residents Happy." This month's program is presented by veteran resident-whisperer, David Lee Gordon, MD, Professor and Chair of Neurology at the University of Oklahoma Health Sciences Center, and introduced by Muhammad "Mud" Alvi, Assistant Professor of Neurology at West Virginia University Robert C. Byrd Health Center. According to Dr. Gordon, learner happiness facilitates learner achievement, and unhappy learners don't learn. Making residents happy in the workplace requires that leaders balance learners' wants and needs, adopt a collaborative leadership style and habits, and explain and facilitate learners' achievement of "flow", the learning condition when enjoyment and maximal concentration occur and the material is neither too difficult or too easy. It is also critical not to tolerate "bad apples" whose behavior or attitude spoils the learning experience.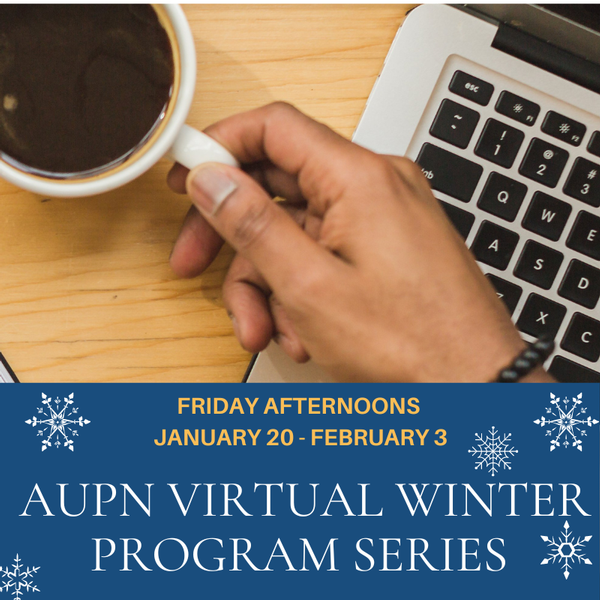 Save the Date for AUPN Winter Programs!
The AUPN Program Directors Liaison Group will present the Department Chairs and Program Directors' Forum on Friday, January 20, 2023 from 2pm – 4pm CST. This course will provide an interactive discussion of topics relevant to Neurology education and training, including:
The ACGME Clinical Learning Environment Review (CLER): Challenges and Opportunities
Creating and maintaining diversity and inclusion in GME training
Update on ACGME effort (FTE) requirements for Program Directors and Coordinators
Update on Neurology fellowship application timelines and processes
The AUPN Program Director's Workshop will focus on "Managing the Circus: Juggling All the Responsibilities of a PD " and will occur on Friday, January 27, 2023 from 2pm – 4pm CST. The job of the Program Director involves wearing many different hats (administrator, educator, mentor, advocate, recruiter, life coach, compliance officer, to name but a few) and the PD's roles seem to keep expanding. This course will review the importance of these various roles and discuss how to prioritize and manage these myriad responsibilities in order to create a successful residency program and thrive as a PD.
The AUPN Clerkship Director's Workshop on Friday, February 3, 2023 from 2pm – 4pm CST will focus on "Navigating the Continuum of Feedback." During three interactive sessions, presenters will discuss best practices when providing verbal and written feedback as part of formative and summative evaluations to medical students. Along the continuum of feedback, they will explore the key components of a well-written letter of recommendation.
Neurotherapeutics Training Course
The 2023 NIH-sponsored training course "Training in Neurotherapeutics Discovery and Development for Academic Scientists" will be presented March 14-17, 2023 at UC Davis in Davis, CA. This course, directed by Michael Rogawski and Barbara Slusher, is designed for advanced post-doctoral researchers and faculty members who are involved, or would like to become involved, in neurotherapeutics discovery and development. The program teaches academic neurologists the principles of drug discovery and development and how neurotherapeutic drugs are discovered, characterized and tested so that they can enter clinical trials. Applications are now being accepted with a deadline of December 5, 2022. Registration, travel, and lodging costs are fully covered for accepted applicants. Further information and the on-line application can be found here
See You in Chicago (again)!
The American Academy of Neurology is sponsoring another Chair Summit on December 11-12, 2022. This will be an excellent opportunity to network with chairs and business administrators and learn about the challenges that other departments face and how they manage them. The planning team at the AAN has graciously invited the leadership of the American Neurological Association and AUPN to participate in the program, and we look forward to new opportunities for these neurological associations to work together. For department chairs who have confirmed their attendance, hotel confirmation numbers have been sent via email from the American Academy of Neurology. If you have questions about attending the Summit, please contact Lauren Klaffke at the AAN via email: lklaffke@aan.com
Until next month,
L. John Greenfield, Jr, MD PhD
AUPN President
AUPN encourages you to forward this newsletter to other faculty in your
department, or anyone else who might benefit from our programs.