Program Director's Workshop:
Managing the Circus: Juggling All the Responsibilities of a PD
Friday, January 27
2pm - 4pm CST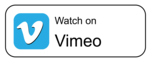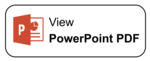 Course Description
The job of the Program Director involves wearing many different hats (administrator, educator, mentor, advocate, recruiter, life coach, compliance officer, to name but a few) and the PD's roles seem to keep expanding. This course will review the importance of these various roles and discuss how to prioritize and manage these myriad responsibilities in order to create a successful residency program and thrive as a PD.
Learning Objectives
Learn strategies to manage all the competing demands placed on PD's.
Discuss how to utilize your Program Coordinator, Assistant PD's, & Chief Residents to maximize your effectiveness as a PD.
Discuss how to develop a successful and fulfilling career as a medical educator.

Moderator & Speakers