The following member benefits aim to provide a comprehensive overview of the advantages and opportunities available to AUPN members, catering to their professional growth and development within the neurology discipline.
---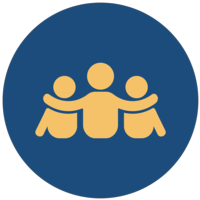 Leadership Support
Access to Resources Specifically Geared Toward Chairs, Program Directors, Clerkship Directors, VA Chiefs and Women Leaders: Access specialized resources tailored to the unique needs and challenges faced by Leaders in the field of neurology.
Ability to Participate in the AUPN Coaching Program (Chairs Only): Chairs have the exclusive opportunity to engage in the AUPN Coaching Program, receiving mentorship and guidance.

Educational Resources
Access to Educational Content: Access a wealth of educational materials, including:

Leadership Minutes (Monthly Segments)
Leading Edge Podcasts (Quarterly Segments)
Webinars (Semi-Annually)
Virtual Workshops and In-Person Sessions

Access to Past Educational Sessions: Retrieve presentation slides from previous educational sessions, enhancing your learning and reference materials.
Recommended Reading Resources: Explore curated reading materials and resources, handpicked to enhance your knowledge and expertise.

Networking and Communication
Access to AUPN Member Directory: Gain exclusive access to the comprehensive AUPN member directory, facilitating networking and collaboration within the neurology community.
Receive Monthly Newsletter: Stay informed with a monthly newsletter, delivering the latest updates, news, and insights in the field of neurology.
Ability to Share Surveys and News with Members: Contribute to the collective knowledge by sharing surveys and important news with fellow members, enabling collective insights and awareness.

Career and Professional Development
Complimentary Job Postings: Enjoy the privilege of posting job opportunities at no additional cost, promoting career growth within the neurology profession.
Faculty Leadership Award Opportunity: Chairs have the privilege of nominating one individual from their department for the Faculty Leadership Award, acknowledging exceptional contributions and leadership in the field of neurology.

Community and Involvement
Ability to Participate in AUPN Council & Committees: Contribute to the direction and decision-making processes of the AUPN by participating in various Councils and Committees.
Support Community of Your Peers: Join a supportive community of fellow neurology professionals, fostering networking, collaboration, and peer support.
Collaborative Opportunities with Affiliate Organizations: Members gain access to collaborative opportunities with affiliate organizations, such as the CFAS, UCNS, ANA, among others, which further enriches their professional network and resources.