American Association of Medical Colleges (AAMC) Chair Leadership Materials
The AAMC has produced a series of leadership ebooks specifically for Department Chairs: Leading (Top skills, attributes and behaviors for success); Recruiting (Proven search and hiring practices for the best talent) and Thriving (New perspectives and approaches for personal and organizational success). These ebooks are available for purchase (discount for AAMC Members) at: http://offers.aamc.org/department-chair-series
AAMC and CFAS
The AAMC website can be accessed at https://www.aamc.org/ and the CFAS page is at https://www.aamc.org/professional-development/affinity-groups/cfas The AAMC virtual meeting registration (Learn, Serve, Lead 2020) will open in August.
---

American Academy of Neurology
Founded in 1948, the AAN now represents more than 40,000 members and is dedicated to promoting the highest quality patient-centered care and enhancing member career satisfaction. Their mission is to promote the highest quality patient-centered neurologic care and enhance member career satisfaction. https://www.aan.com/
---

American Brain Coalition
The ABC is a nonprofit organization which fosters cooperation between leading neurological, psychiatric and psychological professional and patient organizations to advance understanding of the brain, and to reduce the burden of brain disorders through public education and advocacy. Includes a library of webinars on major issues in neurology and psychiatry, and an extensive list of neuroscience grant agencies. https://www.americanbraincoalition.org/
---


American Board of Psychiatry and Neurology
The mission of the ABPN is to promote and assess the competence of psychiatrists and neurologists to provide high quality patient care by establishing standards and requirements for initial and continuing certification, implementing state-of-the-art testing methods to evaluate candidate and diplomate competencies, encouraging and assessing diplomate involvement in lifelong learning, applying available technologies and information to collect and analyze pertinent data, communicating and collaborating with training programs, residents, candidates, diplomates, professional and health care organizations, and the public, supporting innovative educational and research programs relevant to psychiatrists and neurologists, and operating internal programs and services effectively and efficiently.
---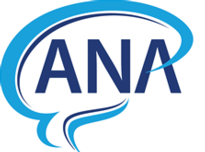 American Neurological Association
From advances in stroke and dementia to movement disorders and epilepsy, the American Neurological Association has been at the forefront of research and practice since 1875 as the premier professional society of academic neurologists and neuroscientists devoted to understanding and treating diseases of the nervous system. ANA Webinars are also available to the public on the ANA website. Previously recorded episodes include "Pivoting Research to COVID-19," "Clinical & Basic Research Resilience During COVID-19," and "Continuing Clinical Research During Shelter-in-Place." Click here for more info and to listen to past recordings: https://myana.org/education/ana-webinars
---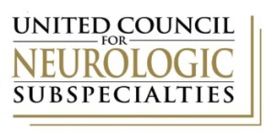 United Council for Neurologic Subspecialties
The mission of UCNS is to promote high quality patient-centered care through accreditation of training programs and certification of physicians in neurologic subspecialties with the vision of helping small neurologic subspecialties develop credibility and grow. To provide a means for formal recognition of emerging neurologic subspecialties and an opportunity to improve training for subspecialties through the development of training and clinical competence standards, the leaders in the field of Neurology collaborated to support and nurture neurologic subspecialties.