AUPN VA Director's Workshop
VA-University Affiliations: Collaboration in Clinical Care, Research and Education
Friday, October 29th
2pm - 4pm CST /3pm - 5pm EST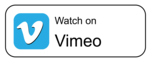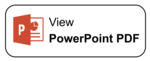 Course Description
The Veterans Health Administration is the largest employer of neurologists in the United States. About 70% of US physicians receive some of their medical training at a VA institution. This course will inform academic neurology leaders about VA programs and resources, in the hope that the large number of academic neurology departments with VA affiliates will be able to develop a fruitful and mutually beneficial collaboration or expand upon existing strengths. Some potential obstacles will be addressed, and questions answered, in the hope that pitfalls can be avoided when forging a university-VA collaboration.
Learning Objectives
To be aware of the longstanding investment and commitment that VA has made to telemedicine and other modes of clinical care delivery other than in-person encounters, and why the VA is well suited to implement them.
To understand the VA research mission and portfolio, especially the VA's unique strengths in conducting health services research and investigator designed and led clinical trials.
To know what opportunities VA hospitals and clinics provide for the training of medical students, residents, and fellows in neurology and its subspecialties, and how VA-funded residency and fellowship positions are obtained and administered.

Moderators & Speakers