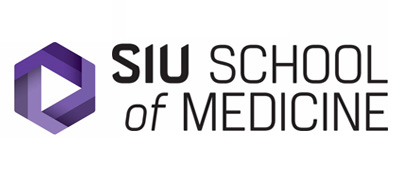 Southern Illinois University School of Medicine in Springfield, Illinois is seeking a leader in Neurology education and training with expertise building clinical programs to serve as the Chair of the Department of Neurology. This is an exciting opportunity to expand and enhance an academic Neurology program vital to the residents of central and southern Illinois.
The Department of Neurology at Southern Illinois University is committed to excellence and innovative research in neuroscience and clinical therapeutics. The Center for Alzheimer Disease and Related Disorders is one of three designated Alzheimer Assistance Centers in the State of Illinois. The Parkinson Disease Center includes medical and surgical care and therapies for a variety of movement disorders and is closely affiliated with the Division of Neurosurgery. Additionally, the MDA Care Center, sponsored by the Muscular Dystrophy Association, is a multi-disciplinary clinic serving a large population of patients with neuromuscular disorders.
Through partnership with a Level 1 Trauma Center, Memorial Medical Center, the department of Neurology has joined with the department of Psychiatry and the division of Neurosurgery to form the Neuroscience Institute at SIU to improve access to care and outcomes through an integrated model of disease-based, multidisciplinary care in a single location. The Neuroscience Institute at SIU is the only state-approved, academically based neuroscience institute in central and southern Illinois.
Highlights of the position and area include:
Combining research and teaching with an active clinical practice which serves more than 1 million area residents.
Overall responsibility for the development, implementation and evaluation of undergraduate medical education and for the residency and fellowship programs in Neurology.
Leading and expanding a dedicated team of neurologists committed to excellence in their subspecialty fields.
A highly competitive salary, excellent benefits package and University funded malpractice plan.
Great work/life balance in a "Top Places to Live" family-oriented community, excellent schools, and affordable housing.
Easy access to metropolitan amenities in Chicago, Indianapolis, and St. Louis.
Qualifications: BC in Neurology. Licensed or eligible for licensure to practice medicine in the state of Illinois. Demonstrated leadership in teaching, scholarship and in developing clinical programs as well as a record of innovation and effective administration and fiscal leadership. Excellent interpersonal and collaborative skills are essential. Established credentials in research are necessary for appointment at the full Professor level.
For full consideration: A letter of interest and current curriculum vitae should be directed to the Jordan Search Consultants c/o Adam Rockey at arockey@jordansc.com; telephone:636.294.6085.
Review of applications will continue until the position is filled. Southern Illinois University is an Affirmative Action, Equal Opportunity Employer.