For security purposes, the AUPN Executive Office is unable to view or reset your password. Please follow the below instructions to reset your password:
1. Go to www.aupn.org and click on "Members Only Log In"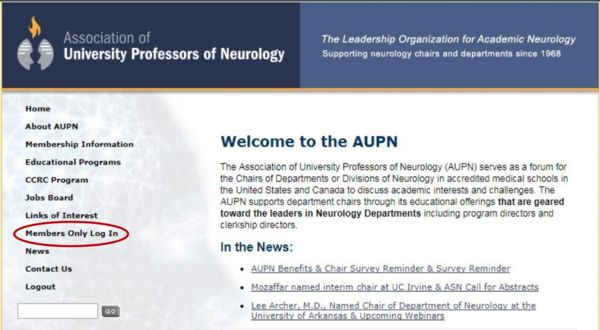 2. Click on "Reset Password"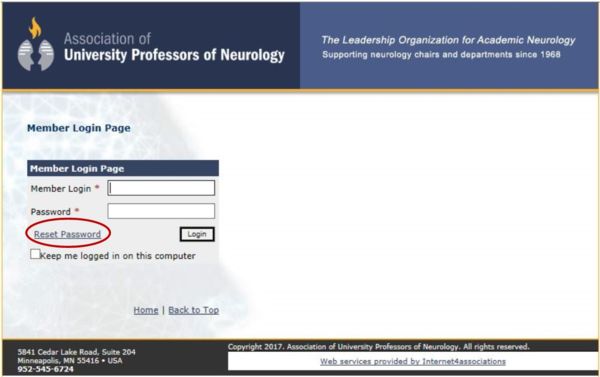 3. Either enter your username or password (it does not matter which) and click on "Reset Password Now". An email will be sent to the email on file with password reset information.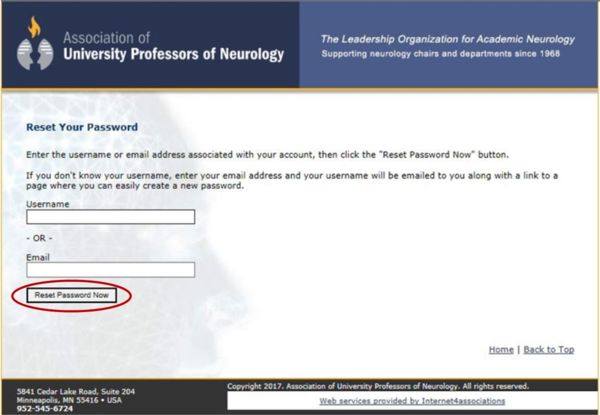 Please email neuro@aupn.org with any questions or if you need assistance.