AUPN is pleased to announce its newly elected 2019 AUPN Council members!
5841 Cedar Lake Rd., Suite 204
Minneapolis, MN 55416
(952) 545-6724
neuro@aupn.org
From the President of the AUPN
AUPN is pleased to announce the following individuals who were elected to serve on the AUPN Executive Council:
1st Vice President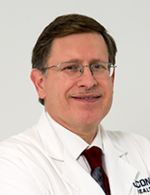 John Greenfield, MD, PhD
University of Connecticut
CV
AUPN Councilors

John England, MD, FAAN
Louisiana State University
CV


Barbara Vickrey, MD, MPH
Icahn School of Medicine at Mt. Sinai
CV



Howard Goodkin, MD, PhD
University of Virginia
CV
Please join me in congratulating Drs. Greenfield, England, Vickrey and Goodkin on their new positions with the AUPN Council.
Sincerely,
Robin Brey, MD
President AUPN
---
The following organizations are seeking to fill the following leadership position
HOWARD UNIVERSITY: CHAIR, DEPARTMENT OF NEUROLOGY
---
2019 Association of University Professors of Neurology